Market Research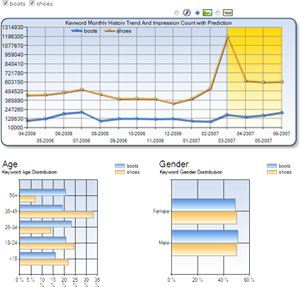 For every company, it is important to know who the customers are, what they think, and how it is possible to create a good working relationship with them.
In the Internet, this old wisdom is just as important as in the off-line business world. Therefore, a thorough market research and analysis of the relevant keywords is imperative.
We are offering this service for many different areas, and can provide you a detailed report about hundreds of the most important keywords for your business, how often they've been searched, who the competitors are and where they stand compared to your website, as well as what should be the focus in your online optimization efforts.
Additionally, we can analyze your competitors in detail and show you, for example, how many visitors they have from the major search engines such as Google, which keywords their visitors are using to find them, which websites link to them, and a lot more. This information is extremely interesting and important for a successful search engine optimization or search engine marketing campaign, as well as for off-line advertising.
Contact us by e-mail or phone for additional information!